Jared
and
Margaret
Ludlow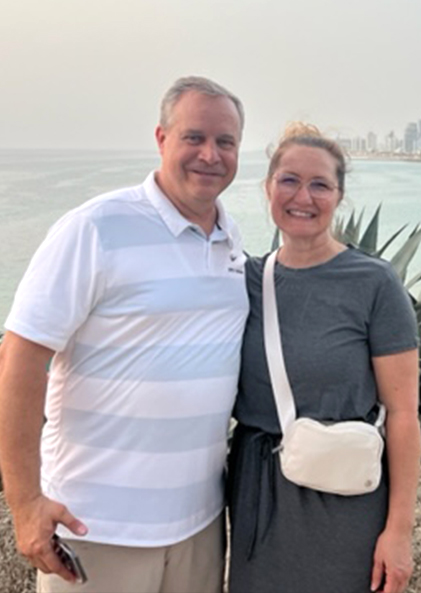 Jared and Margaret Ludlow love to travel together and experience new places, foods, cultures, and sacred sites. They both love the scriptures and try to appreciate not only their teachings, but the people and places in them.
Jared has been teaching in the Ancient Scripture Department at BYU since 2006. He is currently the Publications Director at the BYU Religious Studies Center. Previous to coming to BYU, he spent six years teaching Religion and History at BYU Hawaii. Jared received his bachelor's degree from BYU in Near Eastern Studies, his Master's degree from the University of California at Berkeley in Biblical Hebrew, and his PhD in Near Eastern Religions from UC-Berkeley and the Graduate Theological Union. His primary research interests are in Ancient Judaism and Early Christianity.
Margaret received her bachelor's degree in Elementary Education and has taught piano for over twenty years. She is currently the Academic Programs Manager in the Physics and Astronomy Department at BYU.
They have lived at the BYU Jerusalem Center for the 2011-2012 and 2016-2017 academic years while Jared taught there. They have loved sharing the Holy Land and many other travel experiences with their five children.
Tour
With
Jared
and
Margaret
Ludlow: