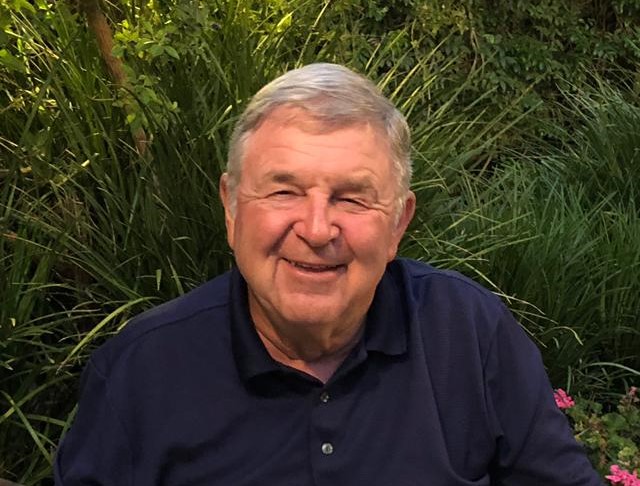 Dann W Hone has nearly 50 years of travel to the Near East and is one of the founding members of the BYU Jerusalem Center for Near Eastern Studies. He held virtually every position at the Jerusalem Center, including Academic Coordinator where he was responsible for training and teaching all Jerusalem Center faculty in history, archaeology, geography, and scriptures. His studies include 13 modern and ancient languages and scripts. Dann lived in Israel for many years and received his graduate degree in Biblical History/Historical Geography from the Jerusalem University College.
A published author, Dann has written study guides and books on the Near East and recently finished two volumes of a planned eight-volume set, Scriptural Reference & Exploration Series. Dann holds emeritus status with the BYU Jerusalem Center and taught for many years as an instructor for the BYU Department of Ancient Scripture.  After thirty years at BYU, he entered back into teaching as adjunct faculty in the Department of History and Political Science at Utah Valley University. He serves as the Managing Director and faculty for the School of International Studies. (HTTP://www.travelstudiesinstitute.org)
Dann and Shirley Rae Stokes Hone have been married for 49 years in November 2022 and are the parents of six children, 21 grandchildren, and 1 great-grandchild.
Come
Tour
With
Dann
Hone:
2023 Early Fall Holy Land Tour with Dann Hone with Optional Jordan Pre Tour
from 2,995
Destination: Tel Aviv; Galilee; Nazareth; Capernaum; Jericho; Dead Sea; Bethlehem; Jerusalem;
Category: Holy Lands
Duration: 12 days 11 nights
2023 Late Fall Holy Land Tour with Dann Hone with Optional Jordan Pre Tour
from 2,995
Destination: Tel Aviv; Galilee; Nazareth; Capernaum; Jericho; Jerusalem; Bethlehem;
Category: Holy Lands
Duration: 12 days 11 nights
2024 March Holy Land Tour with Dann Hone with Optional Jordan Pre Tour
from 3,249
Destination: Tel Aviv; Galilee; Nazareth; Capernaum; Jericho; Dead Sea; Jerusalem;
Category: Holy Lands
Duration: 12 days 11 nights
2024 The Ancient Civilizations of Peru with Dann Hone
from 4,296
Destination: Lima, Peru; Trujillo, Peru; Chiclayo, Peru; Cuzco, Peru; Sacred Valley, Peru;
Category: South America
Duration: 14 days 13 nights