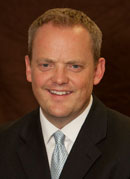 PATRICK DEGN has been an instructor in the Seminaries and Institutes of Religion for more than 25 years. He has traveled and taught in the Holy Land and loves the people and their culture. He holds degrees in classical history, Latin, and Military History specializing in ancient Greek and Roman warfare which makes him a great tour director for both the Holy Lands and Italy & Greece.
He teaches adult religion classes for BYU Continuing Education and regularly presents at BYU Campus Education Week where his passion for the scriptures and humor keep audiences engaged and enlightened. He has also taught at EFY and other youth and adult programs.
He loves the Holy Land and enjoys the history, culture, and scripture of the Mediterranean world. He is an Anglophile, Hellenophile, Tolkien-geek, and all things Rome. His favorite way to spend time is laughing and working with his wife and four children through adventure, service, and learning experiences.
2023 Celebrate Christmas in the Holy Land with Patrick Degn
from 2,699
Destination: Tel Aviv; Caesarea; Nazareth; Banias; Capernaum; Jerusalem; Bethlehem;
Category: Holy Lands
Duration: 12 days 10 nights