Summer
Travel
To
Israel
and
Why
You
Should
Consider
It!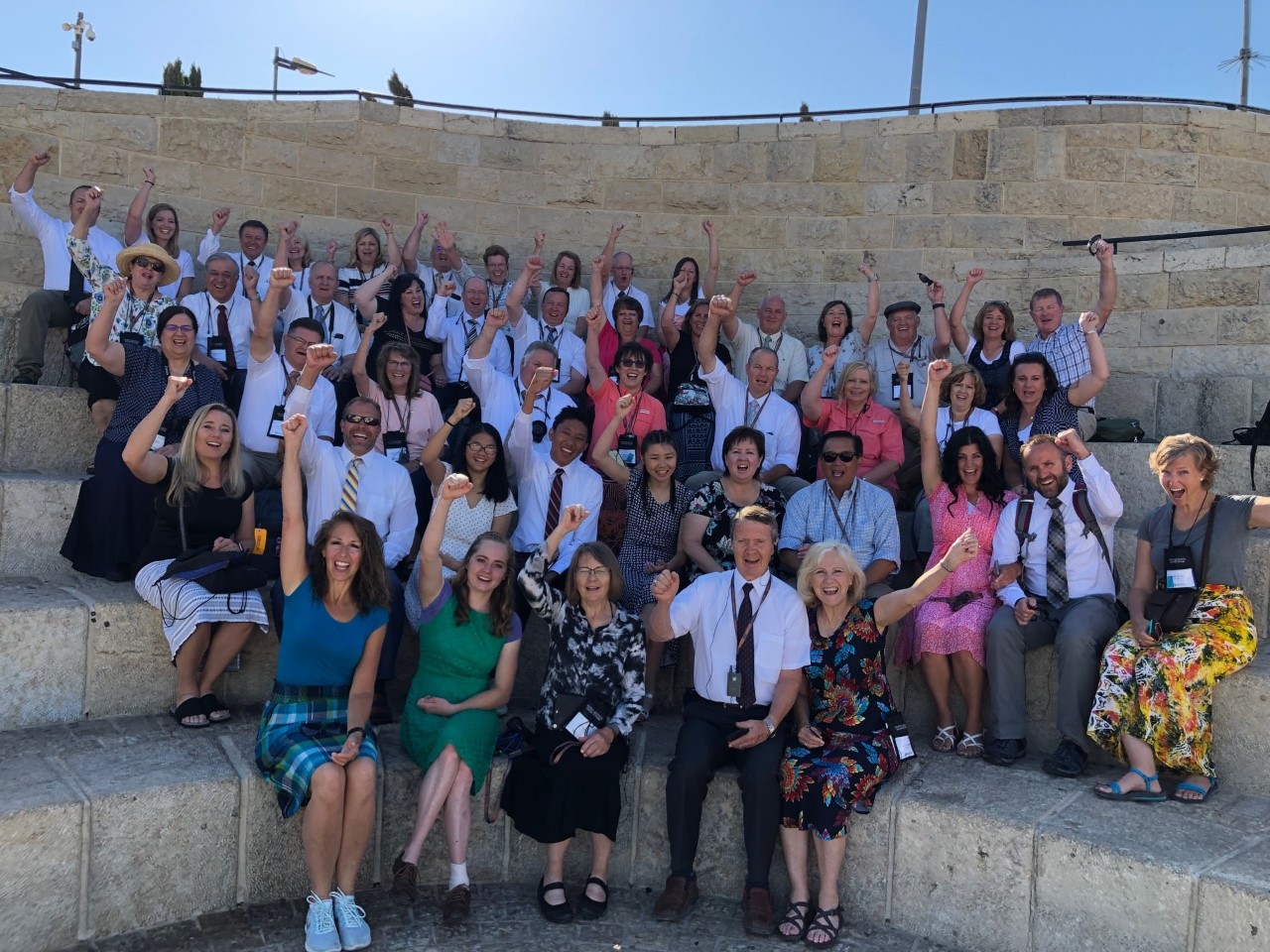 Last summer my wife and I guided a group of 48 people to Israel and guess what, not only did everyone survive but EVERYBODY had a wonderful time!   When considering travel to Israel, the heat sometimes will scare people away from travel in the summer, but I'd like to offer you 3 reasons why you should consider an Israel summer tour and a few more just about Israel in general.
1. The historic and sacred sites are not heavily populated. Often, there are no waiting lines. We can spend more quality time at each site. Imagine trying to feel/learn/experience a sacred site with 500+ others speaking different languages and worshiping in other fashions.  While there is a great energy at these sites during the busier seasons, there is a lot to be said for this more personal opportunity.
2. The average temperature in Israel in June is 82 degrees. The evenings cool off nicely. In Jericho, Masada, and the Dead Sea areas, the dry heat temperatures range between 89-95 degrees. I don't know about you but to me, it was not TOO hot that it interrupted our activities and no one was near heat exhaustion.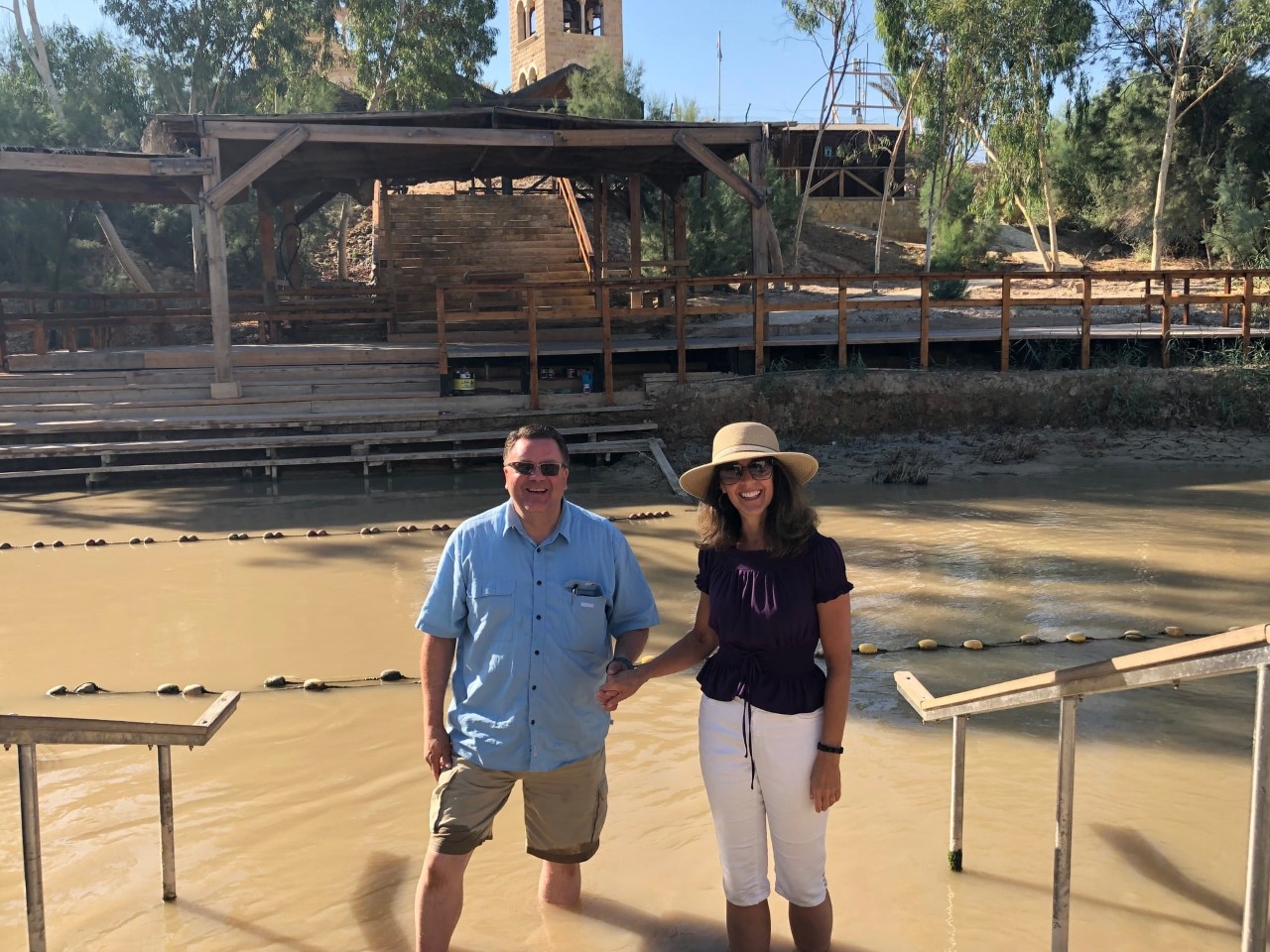 3. We plan our itinerary every day to take advantage of cooler mornings and evenings with rest stops, lots of water and swimming time!  You have the Mediterranean Sea coast, Kinneret Lake – otherwise known as The Sea of Galilee, The Dead Sea and in Jerusalem – we visit an ancient Biblical water tunnel that is always a fun highlight.  There are also pools at our hotels that you can enjoy in the evenings.
4. As with all tours, the areas we visit are safe. The safest option and truly the best way to see this country with so much history is to join a multi-day group tour, like ours, to see these breathtaking sites, beautiful landscapes, and become acquainted with the incomparable city of Jerusalem. Your mind will be at ease knowing you are in the safe hands of local experts and knowing you only need to worry about your own experiences. Amazingly, you can also take comfort in knowing that petty crime is almost non-existent.
5. One of my favorite reasons I love The Israeli the most is that the people are kind, generous and always willing to help if needed. The Jews, the Palestinians and Christians you will encounter while on tour will become personal friends and some of your fondest memories.
So, bottom line is that you shouldn't be scared to travel to Israel ever #1 and #2, you should really consider a summer tour like ours so you can take advantage of these highlights!  We'd love to have you join us next in June!  Here are a few comments from our guest this year:
"It was an amazing trip. We all found a greater appreciation for our Savior. Thanks so much for the opportunity." Sharon T.
"Roger and Lyn Manning led us through the Holy Land.  They created an opportunity for us to build upon our love for our Savior in a way that I will never be the same. The group that I had the privilege of sharing these experiences with, will forever hold a dear place in my heart.  ❤️  He lives!" Nicole C.
Come
Travel
With
the
Mannings: