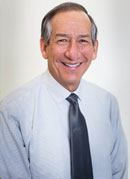 Jack Marshall worked for the LDS Church Educational System for forty years. He was a Faculty member and Associate Director at the University Of Utah Institute Of Religion for the last 20 years.
Brother Marshall is an author and has had talk CD's produced. He has also taught at religious conferences such as Especially for Youth, Know Your Religion, Education Week, Especially for Parents, BYU Family Conference and for BYU-TV programming.
Bro. Marshall has taught at educational conferences and on educational tours in Russia, China, Africa, Europe, Central and So. America, Canada, the Middle East and throughout the United States.
He and his wife Liz have five children.
Jack
Marshall's
Current
Tours: