February
9-27,
2023
-
Hosted
by
Carlos
Fida
Visit: Buenos Aires, Argentina; Montevideo; Puerto Madryn; Punta Arenas; Ushuaia; Elephant Island; Falkland Islands; United States
Price: From $2,790 pp/dbl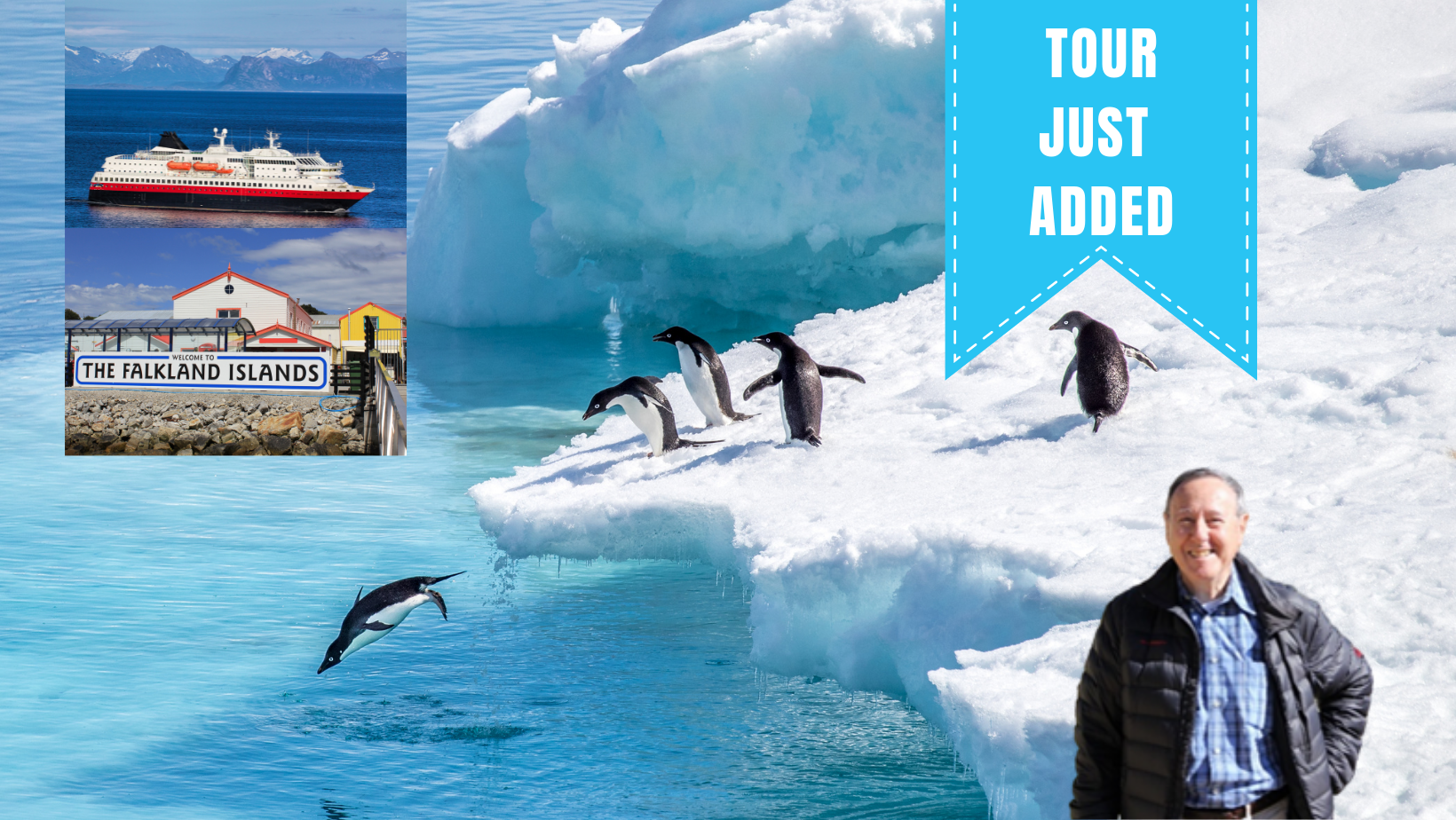 Morris Murdock Escorted Tours and our Host, Carlos L. Fida are excited to offer this exciting itinerary to Antarctica, the world's most pristine ecosystem, an adventure of a lifetime!
Carlos is a native of Argentina, He is an expert in Latin American history. He has lectured to special interest groups while traveling and showing the wonders of South America to thousands of travelers for over 44 years.
He is one of the foremost specialists in travel to Latin America. He was the recipient of several awards by Travel and Leisure Magazine and the South American Travel Association.
Carlos served in the Argentine Navy and was posted for five years in Ushuaia. He sailed many times to Antarctica and the Islands of the South Atlantic.
To Book This Tour, Contact:
Carole Alegre, Tour Manager
Tel: (801) 483-6165
Email Carole Alegre
Tour Id - 9222J19